DM-2330

DM-2330
• 90% Biscyanopropyl / 10% phenylcyanopropyl polysiloxane
• General purpose highly polar phase for cis / trans FAMEs and dioxin isomers
• Temperature range: 0 ºC to 275 ºC
• Similar to SP-2330, SP-2331, SP-2380, etc.
• Equivalent to USP G8 and G48 phases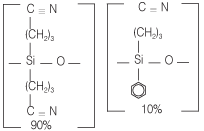 DM-2330 is one of the most polar capillary column stationary phases. This column offers high selectivity for cis / trans isomers with conjugated double bonds due to cyano groups on both sides of the polymer backbone.
In order to overcome the poor column efficiencies, high bleed and short column lifetime of highly polar columns, we have developed an advanced surface treatment technology that is compatible with the DM-2330 phase. Our improved polymer exhibits better column efficiency and lower bleed.
Since the stationary phase of DM-2330 is not bonded, it should not be solvent rinsed.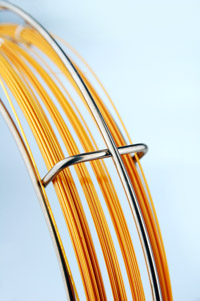 Contact Dikma:
USA
51 Massier Lane
Foothill Ranch, CA 92610, USA
Tel: 1-866-889-9072
Fax: 1-866-833-2653
Email: sale@dikmatech.com
Business hours: 9 AM - 5 PM PST
Canada
255 Shields Court, Unit A
Markham, ON L3R 8V2, Canada
Tel: 905-944-8066
Fax: 905-944-0181
Toll-Free:1-866-889-9072
Email: sales@dimaglass.com
Business hours: 9 AM - 5 PM EST
Asia / Pacific Area
Room 9, 5F., No.763 Wenlin Road,
Shilin District, Taipei City
111, Taiwan
Email: paulw@dikmatech.com